Dolphins and Cetaceans
Navigation to the sanctuary PELAGOS
Dolphin and Cetacean Watching
Ecosystem awareness.

50% discount for a new ticket if no sightings on the 1st excursion, subject to availability
SELECT A DATE AND BOOK NOW!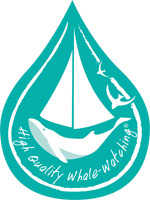 WE HAVE THE LABEL
HIGH QUALITY WHALE-WATCHING
Discovery of dolphins and cetaceans
Our walks are articulated as follows:
Skipper briefing
45 minutes sailing time to the open sea
Once offshore, in the Pelagos sanctuary, search for species
Monitoring of species sighted, at a reasonable distance
Explanations & Awareness
45 minutes of sailing back along the Cap Dramont and the Ile d'Or.
45 minutes of navigation to reach the Pelagos Sanctuary
Dolphin and Cetacean Watching
Teaching aids and binoculars
Cash Counting
Navigation back
Drinks included
AND WHY NOT SET SAIL FOR …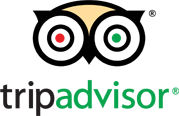 "A perfect way to see the coast from sea side"
Really, there wasn't anything to complain about: easy booking, nice place, nice trip, nice guide! Perfect! We liked the evening tour (17:30 depart) very well. Especially photographer will enjoy the lights in the evening with the red walls/stones of 'L' Estérel'. We combined the tour with some sightseeing in Saint Raphaël before. A perfect day! Thanks a lot to TakSea.
RalfB1277
"Fantastic trip, highly recommend!"
We had a wonderful trip last week with our young son – excellent communications before the trip, and were very accommodating when we had to change the date. The trip itself was a great mixture of sightseeing, education, snorkelling and high speed thrills – with some rose thrown in for good measure! The captain was charming, translating his commentary for us token Brits. Well worth the money and was a highlight of our holiday – thank you!
30NotOut
"Super fun at sea"
So glad we went out with these guys rather than the bigger operators at St Raph ….. high speed with sightseeing and swimming & wine – followed the trip advisor reviews – glad we did – would thoroughly recommend…
teresa p
"Fantastic!
We took the L'Esterel trip at 3pm with our kids of 10 and 6 years old. We all loved it. You see the coast from a completely different way, discover new beaches and more secluded snorkelling areas to access later on by land. Our captain ('Roman') was great, fun and very informative. Seats are very comfortable and under each seat there is a small compartment to keep your valuables or towels dry. Easily, these 3 hours felt like a full day on the sea. Highly recommended! Thank you TakSea…..
grequesens
"Fabulous Experience
What a great trip! We absolutely loved it! Giraud was a wonderful captain, he told us all sorts of interesting facts, took us to a lovely spot for snorkelling, let the kids drive the speed boat and even provided drinks (rose and apple juice)! It isn't cheap for a family, but it is definitely well worth the money.
Caroline W